Services
With our caring attention and unhurried service, your eyecare will reflect the trustworthy expertise we are dedicated to providing you. Here is what we offer. Should you have any questions, please email us through the link on the right.
Sports Vision
Like the overall health benefits of exercise, the benefits of improved visual fitness will also carry over into other areas of your life. You don't have to experience severe symptoms for poor visual fitness to limit your sport performance. If you want to improve your physical performance, make an appointment with Dr. Baer for a complete eye health examination. Dr. Baer will evaluate your visual skills and develop a program to strengthen and enhance your visual fitness.
Comprehensive Eye Exams
How well can you see? The fact is many people don't even realize they have poor vision. They have come to believe their symptoms are natural over time. Such symptoms can be, but not limited to: headaches, double vision, near or farsightedness, poor eye-hand coordination, a reduced ability to concentrate, and fatigue. Come find out what Dr. Baer can do to improve your vision, and make life easier for you.
Emergency Care
Dr. Baer is up to date on the newest forms of diseases and infections that may affect your eyes. Call us immediately if you have any unexplainable symptoms or irritations that affect your sight.
Surgery Co-management
Dr. Baer is trained to care for patients before and after they have surgical eye procedures done. We work in conjunction with the surgeon and patient to ensure a healthy recovery and ongoing care of the eye after laser, glaucoma, or cataract surgery. Preparing and assisting patients after surgery helps reduce healing time and complications.
Consultation
Have you been considering LASIK surgery? Here at Corvallis Eye Care, we can tell you if it is the best thing for you. In fact, Dr. Baer would love to answer any questions you may have. If your question is not too complicated, you may even get an answer by emailing us. Please don't hesitate to contact us. Here is our email address: info@corvalliseyecare.com. Just type it in, or click on the email link and compose your question.
Contact Lens Service
If you're thinking about contact lenses, there are over 100 different types to choose from. With new advancements in recent years, there may be contacts available that are better able to fit your needs even if you were unable to wear them before. With improved technology, contact lenses have become easier to care for, but like with glasses, it is still important to see your optometrist regularly to ensure the overall health of your eyes.
Glasses, Sunglasses, Repairs, Replacements
If you decide on glasses, our office has a wide selection of frames to choose from, with something for everyone. We carry contemporary and traditional frame styles as well as specialty frames such as sun or sports glasses. Jennifer, our Optician is dedicated to fill both your desires and prescription equally. If you decide on contact lenses, we also carry full lines of soft, gas permeable, disposable, and colored contact lenses.
Children's Vision
Does your child experience trouble concentrating on school work or participating in sports? If so, he/she could be suffering from underdeveloped visual skills and experiencing a vision related learning disability. Good vision includes more than a child's ability to see words on the chalkboard at school. Visual skills begin and continue to develop from birth; however, unlike other skills, we often take the development of visual skills for granted. Consequently, problems with visual skill development are often overlooked in children. Through a set of specialized tests, Dr. Baer will evaluate your child's visual skills such as tracking, depth perception, near and distant vision acuity and peripheral vision. Then we will work with you and your child to develop a treatment plan that will improve your child's visual skills and performance. Many studies show that improved visual skills make learning and reading easier. Vision therapy is also effective for adults suffering from underdeveloped visual skills.
Vision Therapy
Optometric visual training, or visual therapy, is a specialized aspect of eye care designed to improve visual performance. Vision therapy is beneficial for individual's experiencing symptoms such as headaches, double vision, near or farsightedness, poor eye-hand coordination, a reduced ability to concentrate, and fatigue. Specially trained in vision therapy, Dr. Baer will evaluate the several elements that comprise overall visual ability including tracking, depth perception, near and distant vision acuity, peripheral vision, and binocularity. An individualized treatment plan is then developed to strengthen the patient's low visual skills. Vision therapy is effective for patients of all ages. Enhancing visual skills improves the patient's ability to interpret visual information while reducing overall visual stress. Benefits of vision therapy include enhanced eye functioning, reduced eye stress, and improvement of overall vision acuity.
Low Vision
Are you unable to read ordinary print or experiencing a limited or foggy field of vision? If so, you may be suffering from low vision. The term low vision is used to describe a variety of vision problems that can't be corrected with prescription lenses. Affecting people of all ages, low vision could be caused by several factors such as, an inherited eye defect, an eye injury, aging or a disease like glaucoma or diabetes. Fortunately, most patients with low vision can be helped. After a complete low vision evaluation by Dr. Baer, appropriate optical and non-optical vision aids can be prescribed and used in conjunction with your glasses or contacts. There are several optical aids available, from simple magnifying lenses to specialized illumination tools. Low vision aids will not restore sight, but they will help you effectively utilize your eyes' remaining vision. With many causes of low vision, early detection and treatment can limit the severity of vision loss. Thus it is important to see your optometrist for annual eye examinations even if you do not currently need contacts or glasses.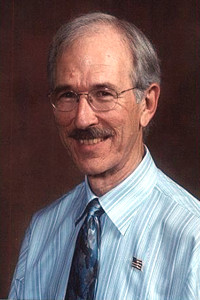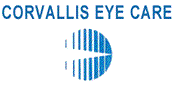 (541) 752-9606